Move over Lollipop and say hello to Lotte Duty Free:
No idea what Lotte Duty Free is but if I ever see it I AM BUYING IT. I'm guessing chocolates? Or perfume? Heck it could even be a ring judging from the sizes of those red boxes but that is not the point. The point really is...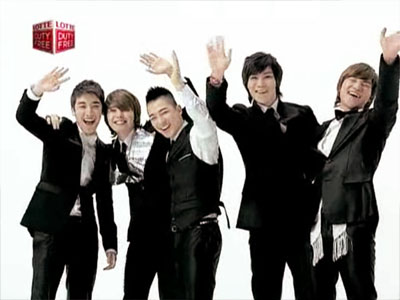 OMG THEY ARE WEARING SUITS!
SUITS

OKAY
! *SPAZZES*
SeungRi and TOP looking so cute here. Why is TOP soo cute really?
The guy everyone loves. Like I found another girl who loves BB and guess who her fav is?
THIS PART IS DAMN CUTE OK WHERE HE (GD) KEEPS NODDING HIS HEAD.
SO GONNA BE A GIF LATER :D
I LOVE GD HAIR HERE REALLY AND THE COLOR TOO ITS SO SMOOTH AND SHINY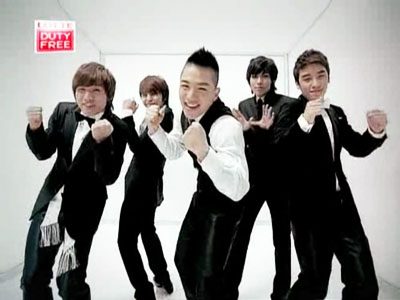 Duty duty duty dyu~ aldjfhakjhfa this part like damn cute I tell you
Korean Wang Leehom I swear. no idea who he is though.
Taeyang. A picture simply cuz he's smoking hot 8D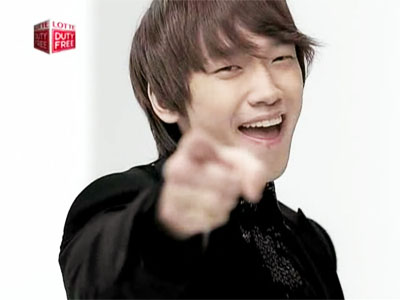 OMG RAIN IS THAT YOOOU????
OMG IT IS!!!! AHHH I MISS RAIN AND I NEVER KNEW HIS VOICE WAS THAT NICE!
Ah screw this shit I am not gonna hold back anymore: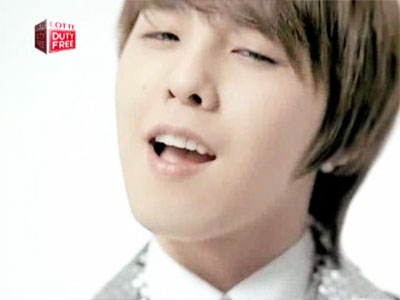 So unbelievably cute.
GD is my absolute favorite nowadays really.
I'm so sorry Massu...maybe if you bring back your RESCUE hair...
And GIFs cuz did you really think I could let all the cuteness of this clip be wasted just like that? Plus its so easy to make them lol:
The part where they shrug their shoulders is just so kyaa-worthy *flails*