So I've been meaning to blog about this for a while now...
Like I said before, finding cute earrings in stores is like finding a chalk in a haystack. Not improbable but damn hard to find it still. So this is where blogshops come in :D And whenever I find an outstanding one, I will share because I am nice just like that lol.
So one such 'store' where you find some of the most beautiful and affordable handmade earrings is none other than
He Qi Crystal Designs
(formerly known as HeHe Productions) owned by Lisa. Seriously, her earrings are mad lovely I would buy them all if I could ♥
I first knew of her store through
Jen's blog
(I get 90% of my beauty information from there srsly she has only the best recommendations) and was lusting after the super gorgeous
mother of pearl dove earrings
she bought but they were all sold out by the time I wanted to buy one so boohoo I bought another kind instead which I was eying to go with my green outfits and coincidentally it was on sale!
Together with the earrings, Lisa gave me some beauty samples (and sweets I think which I ate immediately) too :)
I forgot what the earrings are called but its this pretty deep rich emerald green which my subpar camera simply cannot capture despite a slew of shots :C The first pic is a more accurate color than the second.
Then one day while I was browsing her store as per usual, I saw that she had those lustrous
mother of pearl dove earrings
back in stock again and thus purchased it immediately cuz no way these babies are gonna slip through my fingers again ok!
Pic to show why its just so amazing
I just had to have it
: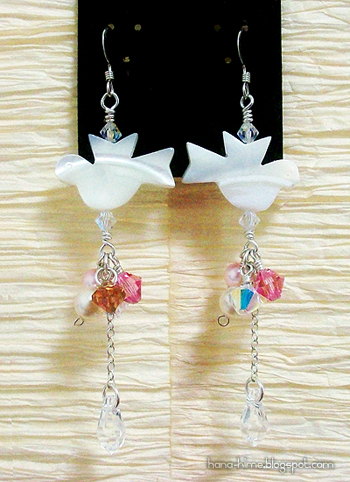 Are they alkdjfhdakslfha pretty or what!!!! *________* I have never seen prettier earrings srsly this is like my absolute favorite out of my entire earring collection :3
Almost 7cm long! Totally visible even for those of us with long hair!!!
Super loves! Yes, I finally went and got myself a 2nd piercing a month ago as you can see muahahaha I am still deciding if I should go for a third or a cartilage piercing? hmm. Also, why do I look very un-oriental like here :C
A close up so you can fully appreciate the gorgeousness of it all ♥♥♥
Random webcam pics where I was trying to show the earrings before I gave up and used a digicam instead. Although I love webcam more cuz its much easier to control (can see before you snap and I suck at self shots) only the quality is horrible -_-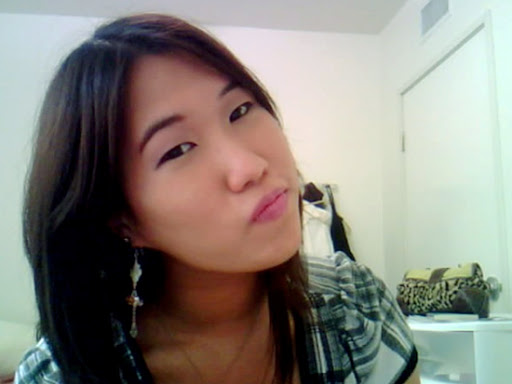 Am totally loving the earrings ♥
I think she is gonna have more of the mother of pearl dove earrings back in stock again soon so do keep an eye on her
store
and be sure to check out her
blog
and
twitter
for updates and discounts :)